Offsite Prefabrication Solutions
BIMTECH Offsite Prefabrication Solutions utilizes Framecad, the world's most advanced end-to-end cold formed steel engineer design and build system. This system gives us the technical tools to accelerate the construction process, increase productivity, accuracy and reduce labor costs through offsite prefabrication of CFMF Wall Panels, Trusses and Floor Joists. To learn more about this technology and how we can assist on your next project feel free to
reach out for an in-depth presentation
.
FRAMECAD
FRAMECAD Structure makes real-time engineering calculations as the designs are created – analyzing loads, deflections and other forces - making it an easy process to optimize building code compliance whilst delivering best value engineering practices. Based on the powerful IntelliCAD platform FRAMECAD Structure is an integrated engineering package, that saves you time and money. Completing over 25,000 engineering calculations per square meter of roof and walls in just seconds, FRAMECAD Structure improves your engineering time by up to 80%.

FRAMECAD Detailer is a powerful CAD-based detailing software that saves time and money in wall, truss and joist design for cold formed steel construction. FRAMECAD Detailer turns your structural drawings into reality, providing unbeatable accuracy in the construction process. FRAMECAD Detailer converts design information into detailed framing plans with 3D model viewing capabilities. The software enables users to quickly transfer design information from architectural designs into framing layouts, then into production. This ensures a high level of accuracy. Using our simple plug-in (FRAMECAD Revlink) allows seamless building design exchange between Revit and FRAMECAD Detailer. This maximizes efficiency ensuring you save time and money in the design, manufacturing and construction processes.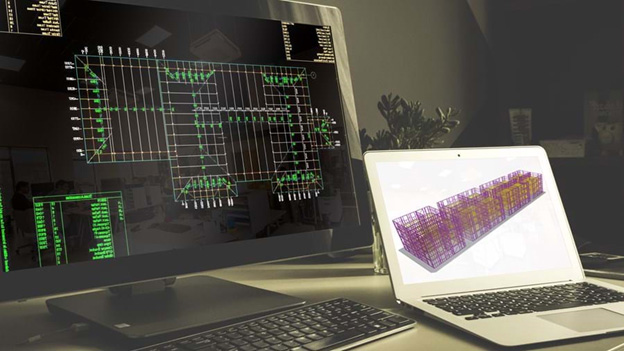 F325IT
The F325iT is a highly versatile member of the FRAMECAD manufacturing system. Designed to offer increased production speed, greater flexibility and increased reliability, the F325iT roll-forming machine is best suited for residential and light commercial projects. Producing profiles from 2.5" (63mm) to 6" (150mm) up to 18g (1.20mm) thickness.
TF550H
The FRAMECAD TF550H provides heavy duty manufacturing solutions for high volume production. It has been designed to produce heavy duty framing profiles best suited for all frames, trusses, and joists where extra strength in construction is required. Suitable for mid-rise construction, the TF550H has 14 roll forming stations allowing for higher production speeds with greater profile quality. In addition, it features custom tooling options providing additional functionality.
To learn more about the power of prefab, Contact Us Today